Dr. Marullo's Home Page
Welcome to Dr. Marullo's Page!

I teach AP Music Theory, Junior High Chorus 7/7, and chorus lessons. I am also the adviser for the

Tri-M Music Honor Society, Chapter 5888.

Contact info:(631) 367 - 6965

mmarullo@csh.k12.ny.us


I wish everybody good luck for the 2019 -2020 school year at Cold Spring Harbor. My web site includes important information about the classes I teach this year, so please feel free to bookmark!

My teaching schedule is as follows:

Period 1: Chorus 7/8

Period 5: Chorus 7/8

Period 6: AP MUsic Theory

Period 9: Chorus 7

Chorus 7/8 lessons will be administered every day, rotating between periods, taught by Mr. Beja and myself.

EXTRA HELP is available by appointment.

GRADES FOR ALL CLASSES EXCEPT FOR CHORUS ARE CALCULATED AS FOLLOWS:

40% Tests

30% Assignments or Projects

30% Classroom Participation (including attendance)

Each student gets a class participation grade every week out of 100 points. The 10 weekly grades are then averaged at the end of the quarter to compute the quarter participation grade.

Below you will find PDF files of my classroom policies and the Tri-M Music Honor Society Application.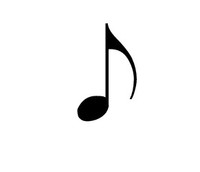 Related Files
Dr. Marullo's Grading and Classroom Policies

Tri-M Music Honor Society Application